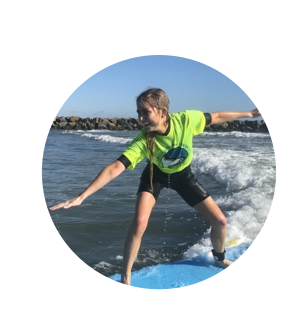 The best surfing lessons near you. The Best Vacation, Staycation, Date or Celebration activity in North San Diego County. (Oceanside)
RATED 5 STAR, The Best Experience. The BEST INSTRUCTIONS, The Best San Diego Surfing Lessons are near you, in Oceanside Calif.
San Diego Surf spends more time with you, delivers the details of learning how to surf in a way you can understand. It's all about having a fun journey, wipeouts & catching waves with fun, engaging, informative, instructors on our "Magic Beach" where the magic can make an ordinary day becomes an experience of something extraordinary.....MAGICAL Surfing Lessons are a great combo of fun, learning, exercise and bonding with family and friends.
FIVE STAR Surfing  Lessons In San Diego County! 
San Diego Surf gives you more:
More Time, More Attention and More details. This is our recipe and we believe this proven business practice Equals; You Having More Fun; You Catching More Waves. We are with you from sand to sea. every step of the WAVE!  Everything is included: Boards, wetsuits, Engaging, Friendly, PROFESSIONAL and FUN INSTRUCTORS who will INCLUDE pictures and videos and will AirDropped TO Iphones Imediatly AFTER CLASS OR A LINK SENT TO THE ANDROIDS.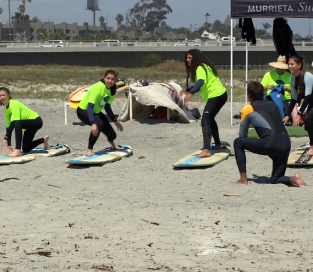 We do not offer "private" lessons. We do keep our class size small with fewer surfers, so everyone gets the attention they deserve and the coaching needed to succeed. If you are the only surfer booked you will be one on one with the instructor. The reality is small group is best, meet new people, rejoice in their success be applauded for yours. YES! Groups are more fun. Surfing Lessons with San Diego Surf-Oceanside Ca. is the perfect unique activity choice for all moments in life.
For celebrating a birthday
Checking off bucket list
A special and unique date
Anniversary
Staycation fun activity
Vacation must do when in southern California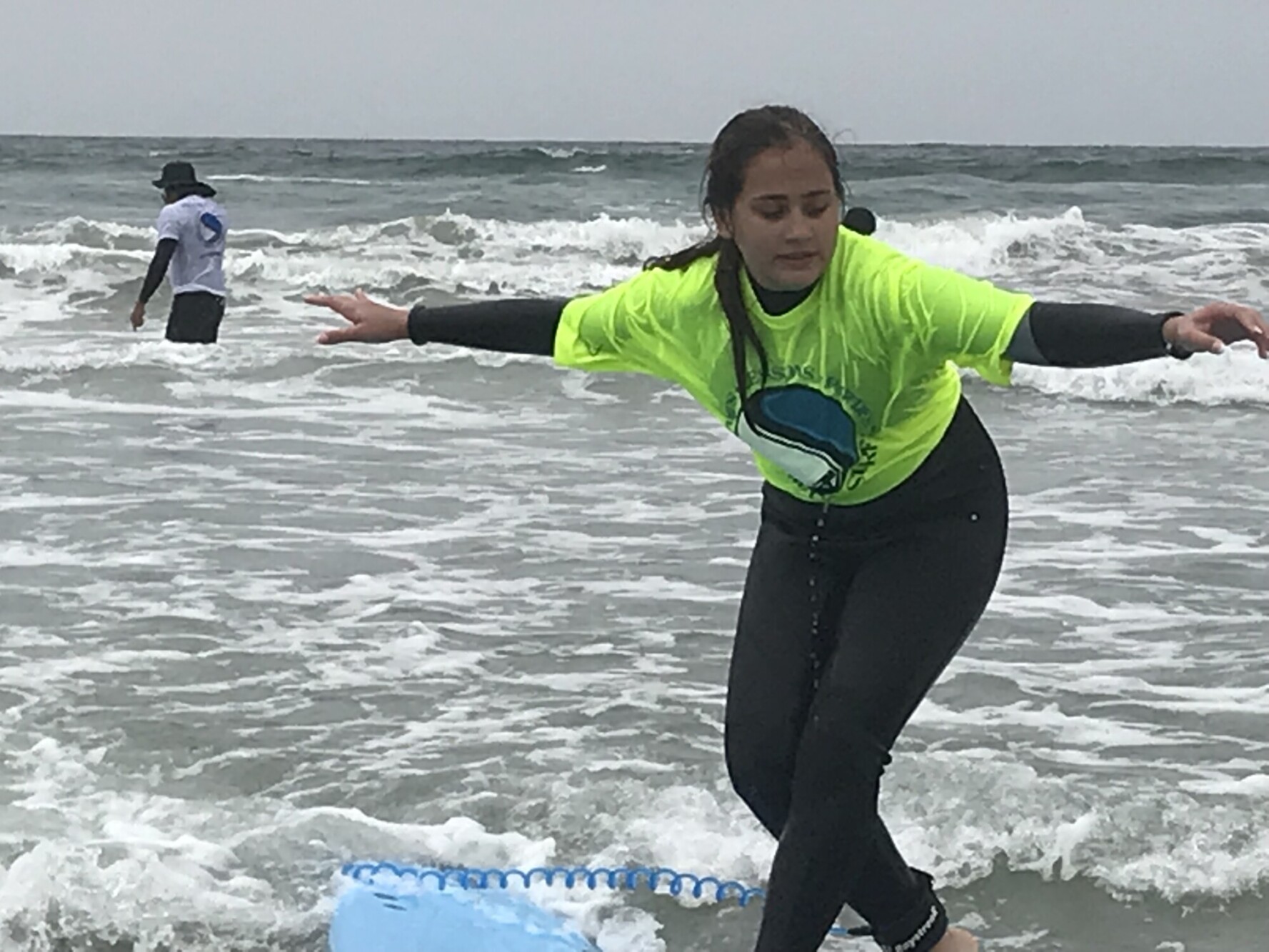 Everyone is invited from every community and every neighborhood, from anywhere in the world. San Diego Surf is 100% inclusive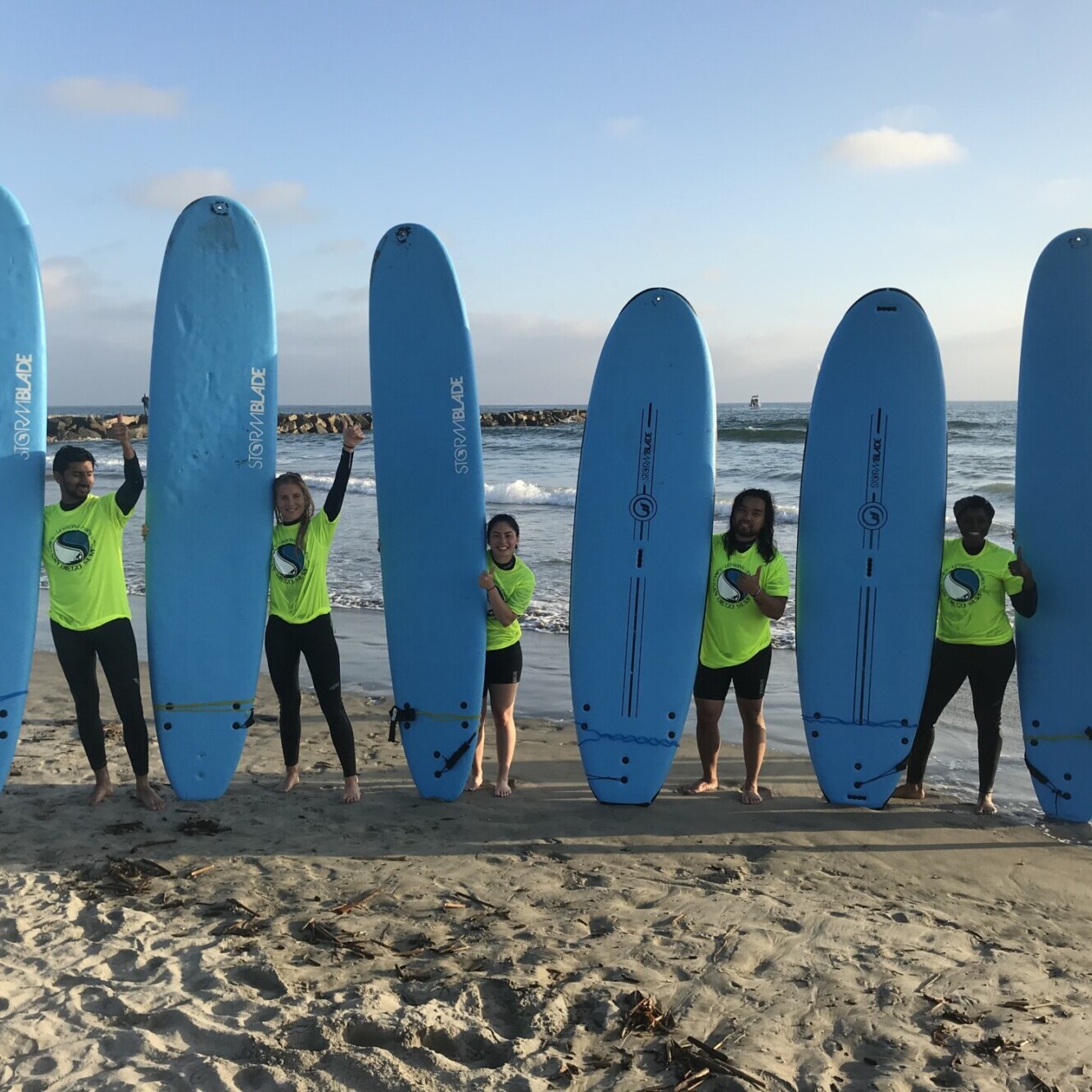 Book one SURFER, one class or more classes
OR
Book multiple Surfers, one class or More classes
You can book as a single surfer or up to six surfers. Book multiple lessons and book multiple days. We provide an excellent surfing experience for singles, couples and groups of friends. Make new friends and create lifetime memories with everybody in your class. 
Check Out What Others Are Saying!