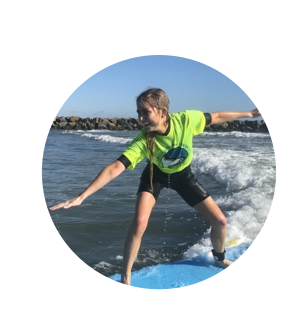 The best surfing lessons near you. The Best Vacation, Staycation, Date or Celebration activity in North San Diego County. (Oceanside)
The Best Surfing lessons near you is in Oceanside Calif.
San Diego Surf spends more time with you, delivers the details of learning how to surf in a way you can understand. It's all about having a fun journey, wipeouts & catching waves with fun, engaging, informative, instructors on our "Magic Beach" where an ordinary day becomes an experience of something extraordinary.....Surfing Lessons are a great combo of fun, learning, exercise and bonding with family and friends.
"We do Two thing's and we do them well, Having Fun & Surfing Lessons! "We teach you How to surf" lets have some fun!!
San Diego Surf is a team of professional instructors, coaches & teachers. Our team of expert Surfing instructors are with you every step, every wave. Starting on the sand with a safety talk, a good foundation of what to expect, how to use the wave, your body, your board as one to navigate the ocean. The importance of FEELING IT & FIXING IT  before and when getting on your feet ( staying on feet is the next trick ). Our very knowledgeable expert surfing instructors are with you every step, every wipeout and every wave. We will teach safety, the basics, the fundamentals of paddling, feeling the glide, three ways of popping up, how to weight shift, putting on the gas, using the brake, staying low and rising slow. We will even have a little singalong helping you to create a mental anchor… " Feel IT, Fix IT, Head up, feet forward, Butt Down, ( use low voice, get low ) ….Sit on the Toilet (escalating higher and louder)….Look over the nose, Let your hands go wherever they may go, RIDE IT Baby, (calmly) just ride it". 
Smile BIG, two thumbs up, Hang LOOSE shaka, become the warrior for the camera your surfing!
All our lessons include expert instruction fun songs, magic music a magic spell. plus PROOF with pictures and VIDEOS' showcasing your fabulous SURFING LESSON EXPERIENCE. Our goal is to teach, motivate and excite you so you can experience surfing and ride the waves at Oceanside Harbor. It's an adventure you will never forget. We call it our "magic beach" as our surfing instructors (wizards) will cast a spell upon you, and you will become a "Surfer" when you join us for the best surfing lessons near you. Oceanside Ca. Harbor Beach, it's Magic beach for us it's tower 10 for Google. 
The Best Surfing  Lessons In San Diego County! 
San Diego Surf gives you more. More Time, More Attention and More details. This is our recipe and we believe this proven business practice equals More Fun. Everything is included: Boards, wetsuits, Engaging, Friendly and fun instructors, pictures and videos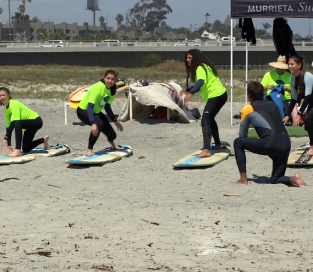 We do not offer "private" lessons. We do keep our class size small with fewer surfers, so everyone gets the attention they deserve and the coaching needed to succeed. If you are the only surfer booked you will be one on one with the instructor. The reality is small group is best, meet new people, rejoice in their success be applauded for yours. YES! Groups are more fun. It's the perfect unique activity choice for:
For celebrating a birthday
Checking off bucket list
A special and unique date
Anniversary
Staycation fun activity
Vacation must do when in southern California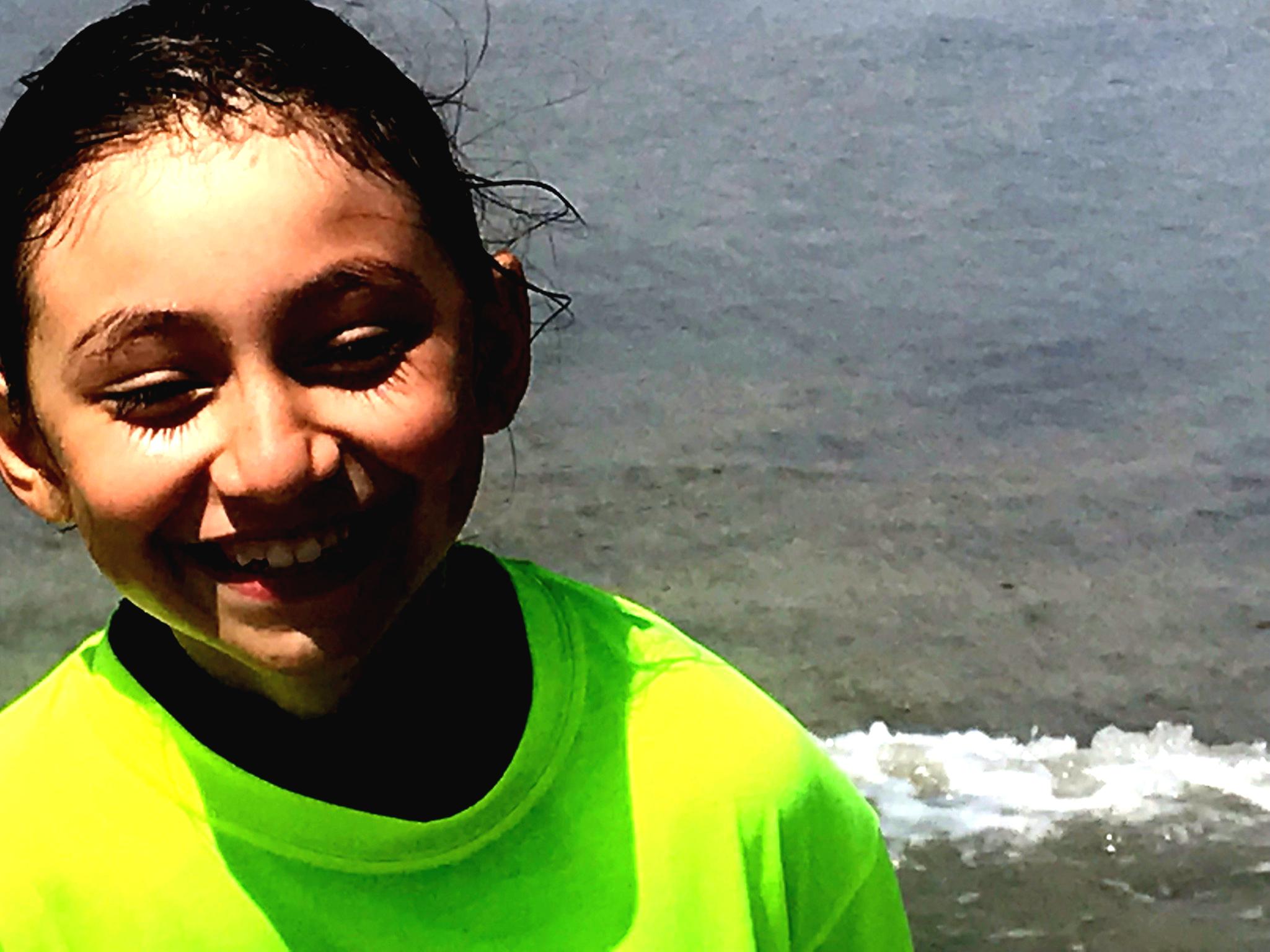 Everyone is invited from every community and every neighborhood, from anywhere in the world. San Diego Surf is 100% inclusive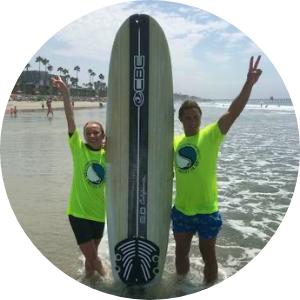 Book one SURFER, one class or more classes
OR
or multiple Surfers, one class or More classes
You can book as a single surfer or up to six surfers. Book multiple lessons and book multiple days. We provide an excellent surfing experience for singles, couples and groups of friends. Make new friends and create lifetime memories with everybody in your class. 
Check Out What Others Are Saying!