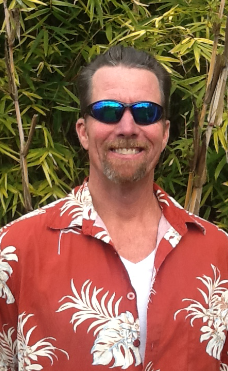 Gavin Warlaumont
Master Instructor
Nickname: Warlo
School: SDSU, BA. Journalism. GOAZTECS!
Philosophy: "Learn the fundamentals and have fun doing it".
Bio: Dad of 2 Boys, enjoys writing, weather patterns, basketball, and surfing. My whole life has been about education, playing sports, coaching sports, and Eco-Friendly Landscaping. My coaching philosophy is "learn the fundamentals and have fun." When I was 9 years old, I was introduced to surfing. Since then, I have enjoyed traveling to Indonesia, Hawaii, Australia, Fiji, and Mexico to chase great surf. I love being part of this great team of surfing instructors. I am ready to share my knowledge of the basics and the fundamentals and some advanced surfing skills. Everyone's surfing skills develop at their own pace, and you will be shocked the first time you catch the face of a wave, drop in and make the turn.