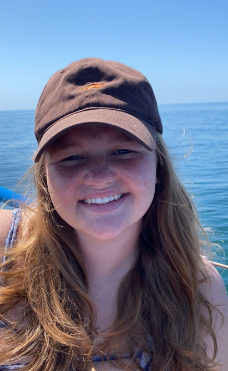 Kristy Rae
Instructor
Philosophy: Water Equals Fun!
Bio: College CSUSM Bio Chem Graduate Headed to RPI for PHD in BIO CHEM!
Just like my Dad I surf for fun, I played a lot of competitive soccer for most of my life. When I was 12 my Dad asked if I wanted a body board. I laughed and said no. I want a surf board and I want you to teach me how. Yes, I made his day, week, month. In other words he gave me a 2 thumbs up!. I always loved the water, and really enjoy our customers enthusiasm and excitement after being in the Ocean catching waves. Meeting new people who come to (San Diego) Oceanside to vacation and pick us as one of their things to do is very cool. Getting up and surfing the glass is the absolute best, better than scoring a goal on the soccer field. Plus it's a job, but is it really? Are you allowed to have fun at work? not a little bit of fun 🤩 a ton of fun!